The cannabis industry has been growing at a staggering rate across the globe. As legalisation spreads like wildfire, businesses are cropping up left, right and center embedding themselves in this new industry.
One particularly interesting development within the cannabis space has been the sheer amount of women within it. Consuming cannabis has always been a predominantly male activity, with men comprising 13% of cannabis consumers, and women making up 7% in 2017. However, that could be all about to change. Now we're seeing women popping up all across the cannabis industry, as advocates, business owners or simply consumers.
Though this doesn't necessarily mean more women are rolling blunts.
Thanks to the Farm Bill of 2018, hemp has now been legal for farmers to cultivate and distribute, giving rise to hemp and hemp-based CBD industries. This includes fashion, cosmetics, wellness products and superfoods.
There's more than one way to skin a cat, just like there are many ways to be involved in the cannabis industry, without necessarily being "plant-touching."
Let's look at some of the ways women have integrated into the emergent cannabis culture.
Mary-juana go shopping? Cannabis Consumers
It seems the times are a-changin' when it comes to women and weed. The Cannabis Consumers Coalition (CCC) recently released a report which showed that 53% of cannabis consumers were women, versus 42% men.
"Although there is a disparity among reports of the gender of the cannabis consumers, the importance of the female consumer is not negligible," stated Larisa Bolivar who wrote the report.
"The most profound finding in our report was that that majority of respondents were women by over a 15% margin."
This information flies in the face of most other data, which typically finds men out-consuming women when it comes to cannabis. In fact, the annual State of Cannabis report—which is published by the marijuana delivery platform Eaze—found that only 38% of cannabis consumers were women. Although according to the company's head of policy research, Peter Gigante, this number will eventually even out by 2022.
Gigante predicts this growth will be occurring largely in the CBD space, where CBD oils and wellness products are driving women into the industry. As cannabis crosses into the wellness space, it also enters into female-dominated territory. The Global Wellness Institute pegged the global wellness market at $4.2 trillion last year, with women currently controlling about 85% of it.
These factors have led analysts to label women as the fastest growing consumer demographic within the cannabis space.

Girls in Green: Female Cannabis Advocates
The growing trend of women entering the cannabis space has been occurring with the help of some very high profile individuals, who have each come out in favour of the plant.
Here are some female celebrities that have been public in their support of cannabis.
Miley Cyrus
The child star and pop sensation has made no secrets of her hash love. From posting multiple photos on Instagram of herself smoking joints, to even saying on Jimmy Kimmel:
"I am very focused on what I'm working on right now."
"I also think [cannabis] is the most magical, amazing thing. It was my first and true love. But it's not for me at this time in my life. But I'm sure there will be a day when I happily indulge," Cyrus said.
The singer famously quit smoking the plant in late 2017, however she eventually resumed her usage in late 2018.
Whoopi Goldberg
Whoopi Goldberg is one of the most vocal advocates of medicinal marijuana among celebrities, female or otherwise. The award-winning performer spoke with Forbes about her use of the plant, which she consumes for a variety of medicinal purposes.
"When I was younger, I realized it helped my cramps, and I've had a good relationship with it since," Whoopi revealed.
"It continues to help me feel better as I get older. I'm a big fan of our products and my vape pen… they provide me relief as I get older."
Goldberg is such a fan of cannabis, that she even partnered with Maya Elisabeth, the founder of Om Edibles to form Whoopi & Maya, their cannabis company.
"I asked a friend in the cannabis industry if anyone was doing marijuana for menstrual cramps; and when he said no, I knew someone had to – and that it may as well be us."
"We started working on a business plan and looking for product developers, which led us to Maya [Elisabeth]," she said.
Charlize Theron
The Academy Award winning star of 'Atomic Blonde', Charlize Theron, is no stranger to ganja. In fact, when she was younger the actress admits to having a very close relationship with the plant. In an interview with E! News, the actress stated confessed to being "a wake-and-baker for most of [her] life."
Though this should come as no surprise to those who've followed Theron's career, as she recently appeared in a film with one of the most notorious cannabis smokers in Hollywood: Seth Rogen.
During their film together 'Long Shot', Theron reportedly urged Rogen to smoke more as she noticed the drug enhanced his focus and creativity.
Rihanna
The Barbados-born singer has incorporated cannabis into her music in a number of ways. From her song 'James Joint' which contains the lyrics "I'd rather be smoking weed, whenever we breathe," to cover art for her single "Diamonds" depicting Rihanna rolling joints.
The star even had to remove a post on instagram of herself rolling a joint on her security guards head.
Burning Through the Grass Ceiling: Business Women
Whoopi Goldberg wasn't the first woman to own a cannabis business, and she certainly won't be the last. In fact, female executives occupy 27% of the cannabis industry, which is larger than the 23% average for other industries.
Precisely why there are more women in the cannabis space remains to be seen, but that doesn't change the fact that it's happening. Here are some of the women currently dominating the cannabis space.

Beth Stravola
We've spoken about iAnthus on a number of occasions, and think they're making some fantastic moves within the cannabis space. At the helm of the company is Beth Stravola, their Chief Strategy Officer.
Stravola was listed 3rd on Cannabis Business Executive's list of the 75 Most Important Women in Cannabis. iAnthus acquired Stravola when buying MPX Bioceuticals, of which Stravola was COO and their highest stakeholder.
When asked for comment about Stavola, iAnthus CEO Hadley Ford said that, "Beth Stavola is one of the pioneers in the industry".
"What she has been able to do in building MPX while raising six kids is the stuff of legends. We acquired MPX for two reasons: one was the strategic fit for iAnthus, the other was for Beth. I call her the C$835 million-dollar woman."
Stravola was previously Senior VP at investment bank Jefferies and Company until 2009, before she began her foray into the cannabis industry in 2012.
Kim Rivers
Kim Rivers is the current CEO of Trulieve, Florida's foremost medical cannabis company. New Cannabis Ventures believes that Trulieve is "the most profitable cannabis company in the United States."
Ms. Rivers earned a Bachelor's degree with honors in Multinational Business and Political Science from Florida State University and her Juris Doctorate from the University of Florida. Rivers' career spanned across real estate and finance before she went on to practice law.
Since then, Ms. Rivers has championed Trulieve, raising capital and placing the company on the Canadian Securities Exchange. Ms. Rivers also oversaw the development of Trulieve's Florida dispensary network and helped establish its marketing program.
Cassandra Farrington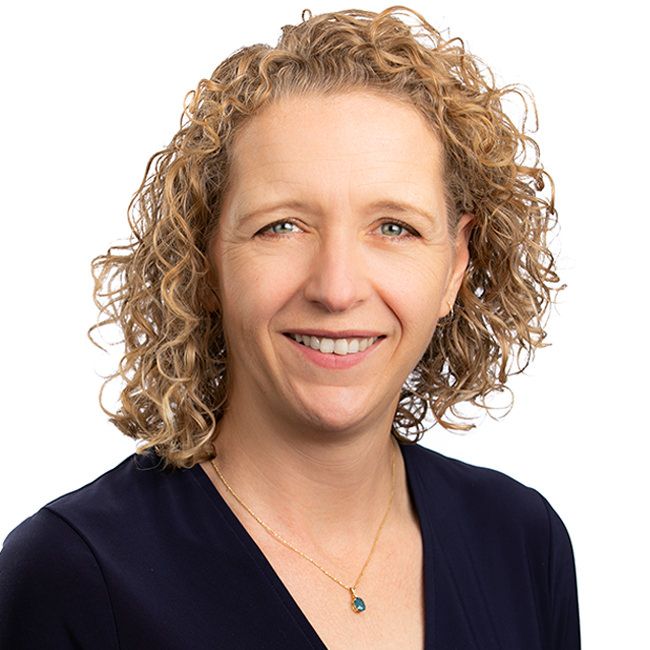 Cassandra Farrington partnered with with Anne Holland to launch the B2B publishing platform Marijuana Business Daily, which is one of the prime resources for those seeking financial cannabis information.
Marijuana Business Daily also hosts an annual cannabis trade show known as the Marijuana Business Conference & Expo. The event managed to draw almost 30,000 attendees in 2018 and was listed as one of the top 50 fastest growing trade shows by Trade Show Executive Magazine.
Cassandra Farrington is a graduate of the University of Alabama and also possesses an MBA from the University of Texas.
Female Cultivation
It's clear with the growing list of females entering into the cannabis space that this industry may end up being uniquely female. According to Forbes, 43.4 percent of all surveyed cannabis companies had a majority of women employees, with seven out of the 166 businesses having all-female teams.
Whether you're a consumer or a business owner, it seems that the benefits of cannabis don't discriminate based on gender.
Well, that's not entirely true. As growers will know, only the female plant can grow the psychoactive buds we've come to know and love. So perhaps—much like the bud itself—we'll continue to see the industry become increasingly dominated by women in the future.
Get the Latest Marijuana News &
Content in your Inbox!
All your support helps The Green Fund keep writing content for all you
marijuana enthusiasts and potential pot stock investors