On a federal level, cannabis still remains a schedule 1 substance today. Though on a state level, there are now varying degrees of cannabis legislation depending upon which state you're in.
Illinois just became the 11th US state to legalize cannabis for recreational use among adults, passing their marijuana legalization bill on May 26th.
Marijuana will be available for consumers at the beginning of next year, with or without a medical card – assuming the consumer is over the age of 21.
Cannabis consumers will be able to hold 30 grams of the plant on them at any one time or 500 mg of pure THC in an oil or tincture.
While it remains prohibited to smoke on the street, users can smoke the plant either in their own homes or at a cannabis venue.
Prior to the passing of the bill, cannabis was only legal to grow or consume for medical purposes in Illinois. This will remain the same until next year, at which point growers can then apply for licenses.
And as Illinois joins the rest of the states that have given ganja the green light, we thought we'd take a moment to clarify the rest of the smoky laws surrounding cannabis use in the United States.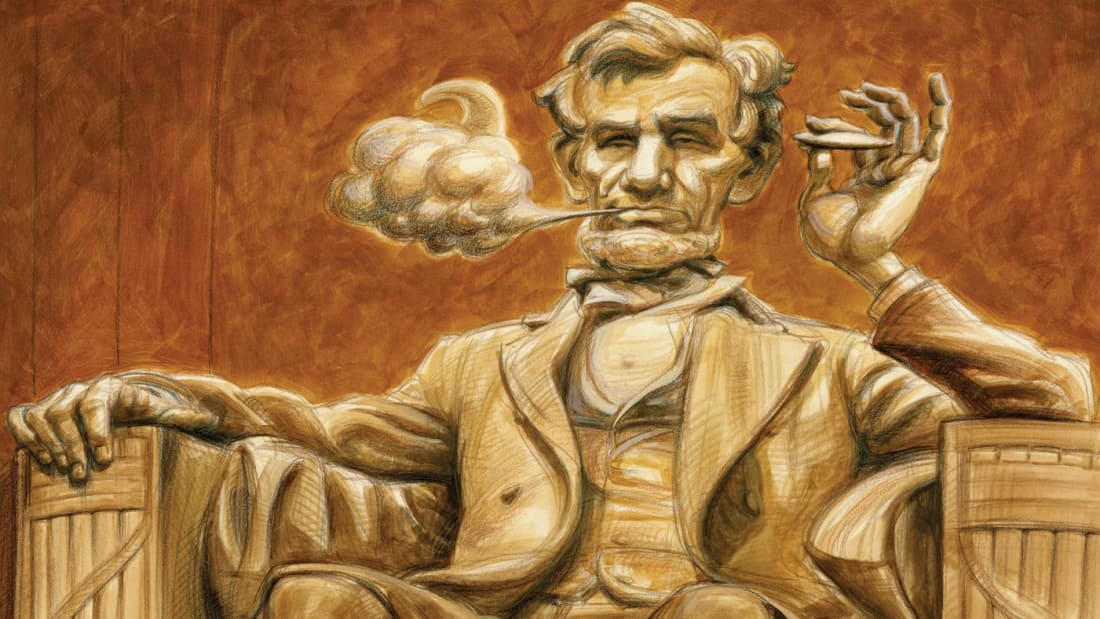 50 Shades of Green: Levels of Legality
If you read our recent piece on the War on Drugs, you'll know that marijuana has been prohibited in most states since 1937 when the Marijuana Tax Act was introduced. As a result of the Act, cannabis was demonized and prohibited, which led to its eventual categorization as a schedule 1 substance alongside heroin, MDMA and LSD.
On a federal level, cannabis still remains a schedule 1 substance today. Though on a state level, there are now varying degrees of cannabis legislation depending upon which state you're in.
Cannabis can either be decriminalized, medicinally legal or fully legal.
Decriminalization of cannabis means that those found in possession of cannabis would only receive a fine rather than being arrested.
There are a total of 15 states that have now decriminalized cannabis possession, the first of which was Oregon in 1973, who reduced possession of cannabis to a $100 fine for carrying one ounce.
Following Oregon's lead in the same year was Texas, who reduced the possession of four ounces or less into a misdemeanour.
Only two years later we saw Alaska, Maine, Colorado, California and Ohio reduce cannabis to a decriminalized status.
Now the states which have decriminalized cannabis are North Carolina, North Dakota, Mississippi, Nebraska, Minnesota, Missouri, Ohio, New York, New Hampshire, Connecticut, New Mexico, Illinois, Delaware, Rhode Island and Maryland.
Decriminalization is at the very least, a step in the right direction as many of the states which decriminalize marijuana go on to either legalize it medicinally or in some cases legalize the plant entirely. Of the 15 states which have decriminalized cannabis, all but three have legalized it for medical purposes; North Carolina, Mississippi and Nebraska.
Which brings us to the states that have legalized marijuana for medical purposes.
Despite being considered of no medical use on a federal level, many US states and doctors are beginning to have a different opinion on the plant. Medical marijuana is being increasingly prescribed for chronic pain, epilepsy, insomnia, anorexia and even to help with the negative effects of chemotherapy.
Cannabis was first made medicinally legal in California after the state passed the Compassionate Use Act in 1996 which allowed for individuals suffering from chronic pain to use and possess cannabis for medicinal purposes.
California's medical acceptance of cannabis served as somewhat of a linchpin for many of the other states, with seventeen states legalizing cannabis for medicinal use over the following decade and a half.
A big factor in the rise of medical cannabis-related products was the 2018 Farm Bill which was passed last December, which authorized farmers to cultivate hemp plants. Since then, many companies are producing hemp-based CBD products, which are said to have many of the same health benefits that marijuana brings, without the psychoactive effect.
Now, a total of 33 states have medically legalized either marijuana or CBD products, despite there only being one cannabis-based product given FDA approval – GW Pharma's 'Epidiolex' which is used for the treatment of seizures.
Individuals with medical issues in these states have to visit their local doctor and find out if they're eligible for medicinal marijuana.
Good to Go: Fully Legal States
In 2012, Colorado and Washington became the first two US states to legalize the recreational use and possession of cannabis after passing Amendment 64 and Initiative 502.
Again, as we saw with California in 1996, the floodgates towards legalization had opened.
Historically when one state changes their cannabis laws, it opens up a dialogue for other states to discuss their own cannabis legislation which can prompt a snowball effect.
In the seven years since Colorado and Washington legalized cannabis for recreational use, nine other states have since joined the green side by fully legalizing the plant themselves.
On top of this, most of the states which have legalized medicinal marijuana have done so since 2012 too, which shows that the conversation surrounding cannabis is growing louder by the day.
The states which have legalized cannabis for recreational use are Washington, Alaska, Oregon, California, Colorado, Massachusetts, Maine, Nevada, Oregon, Vermont, Washington and now Illinois.
Depending on which state you're in, you can possess between one and 2.5 ounces of cannabis, and can grow between two to six plants in every state other than Washington where recreational growing remains illegal.
And, in some states where marijuana use is now legal, officials are expunging any non-violent marijuana crimes from the criminal records of citizens within that state.
Blue, Red or Green? The Current Color of Legalization
When discussing the U.S. States, oftentimes a colour will follow. California, for example, is a blue state. Tennessee, on the other hand, is a red state.
A blue state refers to a state that typically votes for the Democratic Party and a red state votes for the Republican party.
As you can see in this map below, there's something to be said about this point of division. Other than looking at whether a state has decriminalized cannabis or has legalized the plant for medicinal use, you can also look towards that state's political leaning.

With that in mind, you can make educated stabs-in-the-dark about which states will be next to legalize marijuana for recreational use based on their political leaning.
While it is by no means surefire – especially considering the blue state New Jersey's recent postponement of a Senate vote on cannabis due to a lack of support – there is definitely a visible trend towards blue states becoming green. Not to mention that virtually every Democratic political candidate for the 2020 election is openly pro-cannabis legalization.
If history is anything to go off, Illinois' recent legalization of cannabis will once again spark conversation around cannabis legalisation, and may end up pushing other states closer to the green light too.
Get the Latest Marijuana News &
Content in your Inbox!
All your support helps The Green Fund keep writing content for all you
marijuana enthusiasts and potential pot stock investors