Is recreational cannabis legal in Colorado? Is medicinal marijuana legal in Colorado? What about Colorado's CBD laws? Find out about the weed laws in Colorado in this article.
Home to some of the highest peaks in the U.S. and the birthplace of the hamburger, Colorado is a must-see state. For the past several years, the Centennial State of Colorado has enticed over 80 million annual tourists, which is ironic considering that Colorado is the only state in history who chose to turn down the Olympics – due to the pollution and population growth it would bring.
Situated right in the heart of the U.S, Colorado is America's Skiing hotspot, with the ski industry generating over $4.8 billion each year and creating roughly 50,000 jobs. Aspen draws visitors from all over the world during its winter months and was home to the ESPN's Winter X Games each January since 2002, featuring sports such as snowboarding, skiing, and snowmobiling.
Colorado's capital Denver has been named the best place to live in the U.S in 2016 by the U.W News & World Report. It is one of the country's fastest-growing cities and was originally founded as Montana City during the Pike's Peak Gold Rush in the mid 19th century. For those first few years, the city was a frontier town and existed to serve the local miners. The main street would have looked right out of an old Western movie with gambling, saloons, and livestock trading. It wasn't until 1881 that the city name was changed to its modern Denver when it was voted as the state capital.
BREAKING: Colorado record $158 million in sales of recreational products in June which is up $35 million from June 2019.
Between 1880 and 1895, Denver was wrought with corruption. Lou Blonger was a saloon and gambling house owner in the city at the time, with a penchant for pulling the wool over the eyes of tourists. In his gambling houses, marked cards and loaded dice were used to ensure the house always won, but within a few years, Blonger began organising big cons based on a false lottery. To keep in business, Blonger was in cahoots with government officials and regularly engaged in election fraud. He was eventually arrested and sentenced to 20 years in prison, but died six months into his sentence.
Comedic powerduo Trey Parker and Matt Stone met in Colorado while studying at the University of Colorado in Boulder. Known for their sharp satire and borderline offensive humour, these two are known for their television hit South Park and internationally-acclaimed musical The Book of Mormon.
Colorado is a beautiful state with stunning surrounds, but can you get as high as the Rockies?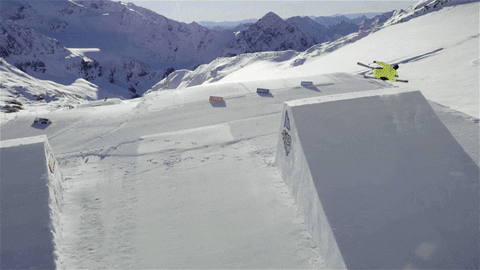 Is recreational weed legal in Colorado?
Colorado was one of the first states in the U.S to legalise recreational weed. In November 2012, voters passed Amendment 64 which legalised recreational use of marijuana, and commercial sale began January 1st, 2014. Colorado municipalities must opt-in to recreational cannabis usage, and so there are some counties where recreational usage is still illegal.
In May 2019, a number of important amendments passed in the state's government. House Bill 1230 legalised social consumption – allowing businesses such as restaurants, hotels and music venues to apply for social pot usage permits. This bill also allowed licensed dispensaries to apply for a tasting room license.
The government also signed off on House Bill 1234 which allows home delivery of cannabis products. Just a few weeks ago in late March 2020, the first dispensary in Boulder was able to begin delivering medicinal marijuana to their patients. At this stage, recreational marijuana cannot be delivered to homes, but this will come into effect as early as 2021.
Like most legislation, recreational cannabis can only be purchased by adults 21 years and over, with a limit of 1 ounce per adult for purchase and possession. Marijuana can only be purchased at licensed dispensaries, and minors are not permitted entry. Adults are able to cultivate plants at home too and have up to six plants in total, with up to three flowering at any time. In January of 2018, a cap was put on households at 12 plants total.
Homegrown material cannot be sold, but up to 1 ounce can be gifted to another adult, so long as they do not possess more than the 1 ounce limit at one time. Interestingly, Colorado allows hash oil and concentrates to be made at home, so long as flammables such as butane or ether are not used. These homemade concentrates cannot be sold to others.
Although House Bill 1230 has been signed off, it is still illegal to smoke weed on federal land, including all national parks, forests and all ski slopes. The bill also required business to apply for a recreational license, so always double check before lighting up with a beer. Landlords are also able to ban usage on their property if they wish. Similar to alcohol laws, it is illegal to drive under the influence of marijuana, and companies are able to drug test their employees and make employment decisions based on results.
All cannabis products are sold with strict packaging and labelling laws. All material must be in an opaque, resealable, child-proof package and must be clearly labelled with a universal THC symbol. This symbol is an aid for children and those who cannot read a full ingredients list.
So yes, you can smoke weed in Colorado with Kyle, Cartman, Kenny and Stan.
Is medicinal marijuana legal in Colorado?
Medicinal marijuana is legal in Colorado with a valid registration card. Colorado has two strands of qualifying conditions: debilitating and disabling. Debilitating conditions include cancer, seizures, severe pain or nausea, persistent muscle spasms and HIV/AIDS. Disabling conditions include post-traumatic stress disorder, and autism spectrum disorder and any condition for which a physician could otherwise prescribe an opioid. It was only in April of 2019 that patients with an autism spectrum disorder were included in the disabling conditions.
To obtain a personal medicinal marijuana card, patients must be a Colorado resident, over the age of 18 with a physician's certificate of their condition. Minors are able to obtain a registration card if they and their caregiver/s are Colorado residents and they have two provider certifications of their condition. The cards themselves can be applied for and renewed online.
Medicinal marijuana patients are able to possess up to 2 ounces of cannabis, but have the same limit for home grown plants as recreational users – fewer than six plants, and no more than three flowering at one time. All medicinal cannabis must be purchased through licensed dispensaries. Registered caregivers must be over the age of 18, and can be a caregiver representative for up to 5 medicinal marijuana patients at any one time.
Is CBD legal in Colorado?
In 2018, the U.S federal government legalised sale and consumption of cannabidiol (CBD) products across the country, so long as the tetrahydrocannabinol (THC) content is less than 0.3%.
THC is the psychoactive element of marijuana, and 0.3% is low enough that you won't get high from ingesting CBD products. So why take them if you won't get high?
There have been plenty of studies showing the benefits of CBD products as ingestible oils and topical creams. CBD products can help reduce inflammation, decrease anxiety and increase sleep quality. Unfortunately, due to the bad rep cannabis has had over the last few decades, research is reasonably slow in the area of CBD benefits.
The U.S. Food and Drug Administration (FDA) have so far only approved one CBD product for the treatment of epilepsy. Epidiolex is the first drug with marijuana extract to be approved by the FDA. This is a huge step in recognising and supporting cannabis and CBD as effective treatment for epilepsy.
In addition to FDA-approved tonics, CBD beverages are on their way, and CBD cafes are popping up across the country. Even pro skateboarder Matt Miller has his own line of CBD products.
Get the Latest Marijuana News &
Content in your Inbox!
All your support helps The Green Fund keep writing content for all you
marijuana enthusiasts and potential pot stock investors