The ABC recently revealed that over 3,100 prescriptions of medicinal cannabis have been approved by the Therapeutic Goods Administration (TGA) since March 2018.
More people are becoming aware of the benefits of medicinal marijuana and are seeking out the natural medicine from their doctors. Helping these patients are a company known as Cannabis Doctors Australia (CDA), who guide individuals on how to access medicinally prescribed cannabis across Australasia.
CDA are a doctor-led company which sees patients through it's own clinical network, while also conducting remote consultations throughout Australia using the Telehealth rural healthcare platform. Since launching in 2018, CDA have successfully processed over 1,700 patient approvals, as well as 2,000 medical cannabis prescriptions for more than 1,100 patients.
CDA falls under the umbrella company of CDA Health, which also includes Burleigh Heads Cannabis—an importer and wholesaler of medicinal cannabis—and Healthy not High, a company which specialises in hemp-based healthfoods.
Most recently, the company ran Australia's very first equity crowdfunding campaign for a medicinal cannabis company, giving everyday Australians the chance to own a piece of CDA. The campaign was a fundraising effort intended to bankroll the expansion of CDA's operations, in order to up manufacturing capabilities and lower costs for patients.
We spoke with both CDA and their crowdfunding platform PledgeMe, to discuss the future of medical cannabis in Australia and where CDA is headed.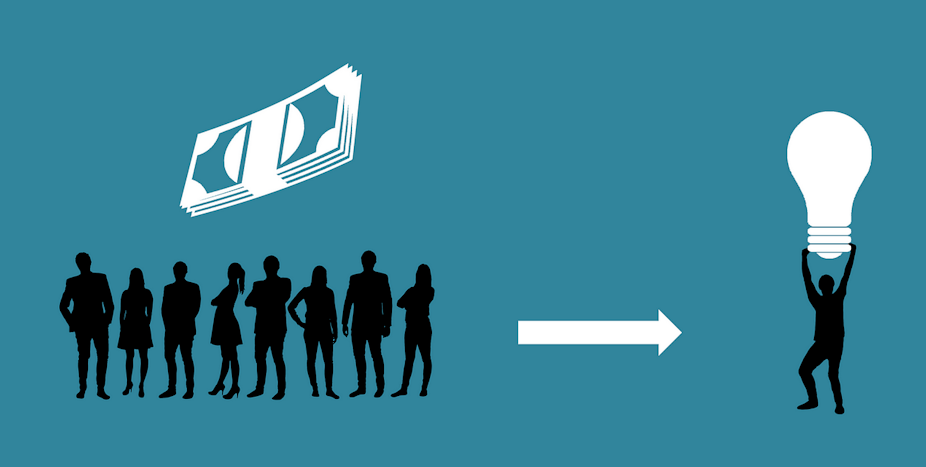 The Crowdfunding Process
Cannabis Doctors Australia's crowdfunding attempt broke new ground as the first Australian cannabis company to undertake such a campaign, and had reached over $1.5 million AUD by the time it concluded.
We asked Anna Guenther, the 'Chief Bubble-Blower' of PledgeMe (Anna refuses the title of CEO) about what it was like to raise funds for CDA.
"After working closely with CDA we feel they are well positioned to build a lasting company while helping patients get access to medication which is the largest bottleneck the industry is facing at the moment," she said.
"Only 6,000 people currently have access and there are estimates over 200,000 are using the black market for medical cannabis."
Crowdfunding is not only a practical way to raise capital, but can also be a good litmus test for the general enthusiasm surrounding any given company. And now, thanks to CDA—and other cannabis companies who've turned to crowdfunding—we're seeing that enthusiasm around cannabis is high.
Despite cannabis crowdfunding being new in Australia, PledgeMe are no strangers to the challenge. The company had previously worked with a New Zealand based company, Waiapu Investments, in order to similarly raise money towards their cannabis operations.
"In New Zealand, we previously assisted Waiapu Investments who raised $2,000,000 in just 10 minutes after opening to the public," Guenther said.
"The money was raised for the company to build a pharmaceuticals processing facility and plant growing operations in Ruatorea and to carry out phase one clinical trials for a New Zealand made medical cannabis product."
Clearly, cannabis is buzzing with hype and we're seeing it reflected in the results of these crowdfunding campaigns.
According to the Director of Operations at CDA Health, Guy Headley, the company plans to use the newly acquired capital to implement their 3 phase business strategy, which will involve the rollout of Australia's first "plant to patient" treatment model.
"While a lot of companies have started at the capital intensive cultivation stage, we have reverse engineered the model to focus on patients and finished products – a strategy that has now proven to be incredibly valuable to those cultivators/manufacturers who are not legally able to approach patients directly," Headley said.
"With the successful capital we have just raised, it means we are able to now move into phase 2 of our plan which focuses on the next goal of 10,000 patients through our unique doctor/clinic program. It also enables us to develop an integral technology platform that will be able to cater to volume while not compromising our core services standards."
"Finally we will continue the process of obtaining our manufacturing license and capabilities. At this point we believe we will be in a very strong position in the Australasian market to look for that next step."

The Current Australian Medicinal Cannabis Landscape
When asked about the current landscape of the medicinal cannabis industry, Headley said there was a lot to be desired:
"Daily we see patients struggling to get a referral from their regular GP who hasn't educated themselves on the updated legislation and/or how the endocannabinoid system works in the human body."
"We have had to step in on a number of occasions where the patients doctor has gone against their duty of care to assist with alternative legal treatments to find another doctor in their local area who has done the referral to us."
Given the infancy of Australia's medical marijuana industry, many doctors simply don't know enough about cannabis to feel comfortable with prescribing it. On top of this, sourcing cannabis can be difficult, which leads to a surge in prices and sometimes even unreliable supplies.
This is especially pertinent as cannabis leaders such as Canada have faced supply shortages, after retail cannabis stores were overwhelmed by an enormous demand for the plant. If a patient is prescribed medicinal cannabis—especially in cases such as epilepsy or cancer treatment—it's imperative to ensure that there's a constant stream of product to keep the market supplied. Otherwise, you're better off being treated with a more traditional pharmaceutical product.
"Our 3 main factors when sourcing products is quality, price and reliability of supply. While the first 2 are obvious, the third is one that is critical for both patients and doctors to ensure a continuity of care," Headley said.
"There is currently a short, unreliable local supply with many cultivators only producing a small amount in order to either fulfil an investment milestone or to export overseas. Until there is an affordable, constant local supply we will continue to offset our Australian suppliers with international ones."
Alongside ensuring a constant stream of supply, CDA also prides itself on providing a very affordable, high-grade product to its patient base. In fact, depending on the exact product and dosage used, the prescribed costs can be "in the average range of $4-$10".
"We are seeing that a majority of those who need medicinal cannabis are either being highly overcharged or having to miss out completely. Our company Burleigh Heads Cannabis currently has the most affordable CBD oil on the market in Australia and that is what our doctors prescribe over 70% of the time to our patients. With very good results the majority of the time," Headley said.
"An important note for patients who are comparing product costs is to use the ratio of active ingredient, for example CBD, to whatever it is mixed with. There are some companies who offer larger bottles, however the concentration is lower so that the patient would need to take more to get the same amount of active product. (e.g. 6 drops vs 1 drop)."
"We recommend a higher concentrated smaller bottle rather than a diluted larger bottle. Currently, we have the most affordable CBD product on the market in Australia and have it as a priority to bring costs down across the board for every product."
Where the Industry is Headed
CDA has experienced sharp growth since it's conception, treating a growing range of conditions with their CBD products.
"While 80% of our patients are approved and prescribed for some form of chronic pain, we have now approved over 50 conditions including palliative care, cancer pain and related symptoms, Anxiety, insomnia, PTSD, Epilepsy and seizure management."
"Everyday is another success story. While medical cannabis does not work for everyone, the majority of our patients have found it beneficial."
– Guy Headley, Director of Operations at CDA Health
Market intelligence firm Prohibition Partners pegs the medical cannabis industry at $17.7 million annually, set to reach $3 billion by 2028. The plant is being used as a treatment for a range of issues, and data from the TGA shows that 469 applications for the drug were approved under the Special Access Scheme between August and September 2018 alone.
CDA are experiencing much of this growth as one of Australia's premiere methods of sourcing medical cannabis.
"The business has grown significantly over the past eight months, to the point where we now have a nine week wait time in their clinics and up to 500 new patient registrations each month," Headley said.
"At our teams current capacity, we have over 900 patients registered. This number will exponentially increase with the ramp up of the CDA Doctor Affiliate Program started this month."
Clearly, the medicinal cannabis industry is starting to pick up steam, and Headley believes that part of this surge in interest is due to a growing desire from patients to switch to more natural medicines.
"For a number of our patients it's their number one goal for them to live better, less restrictive lives that don't include drugs that have done more harm than good to them over years and years," he said.
"We've even had people so eager to get off harmful drugs that they have stopped all opioid medications the day that they pick up their Medical Cannabis product from the pharmacy."
"While this is not a feasible way to reduce the use of them for the majority of people, it goes to show the abrupt shift in a growing populations mindset about being able to control what they put in their body."
As we've mentioned many times here on The Green Fund, Australia's medicinal cannabis industry is only in its infancy, and is destined to grow phenomenally in the coming decade. Cannabis Doctors Australia have positioned themselves very nicely into this sector and things are only shaping up to improve.
CDA's newly acquired capital will give the company the chance to expand its market share in the medicinal cannabis space, which will undoubtedly become increasingly lucrative in the years to come.
And as CDA enters the second phase of their 3-pronged plan to dominate the medical cannabis industry, the accessibility and affordability of cannabis-based medicines will only continue to improve. Couple this with the fact that people are seeking out more natural alternatives for medicine and wellness products, and it's clear that the future is looking green.
Get the Latest Marijuana News &
Content in your Inbox!
All your support helps The Green Fund keep writing content for all you
marijuana enthusiasts and potential pot stock investors